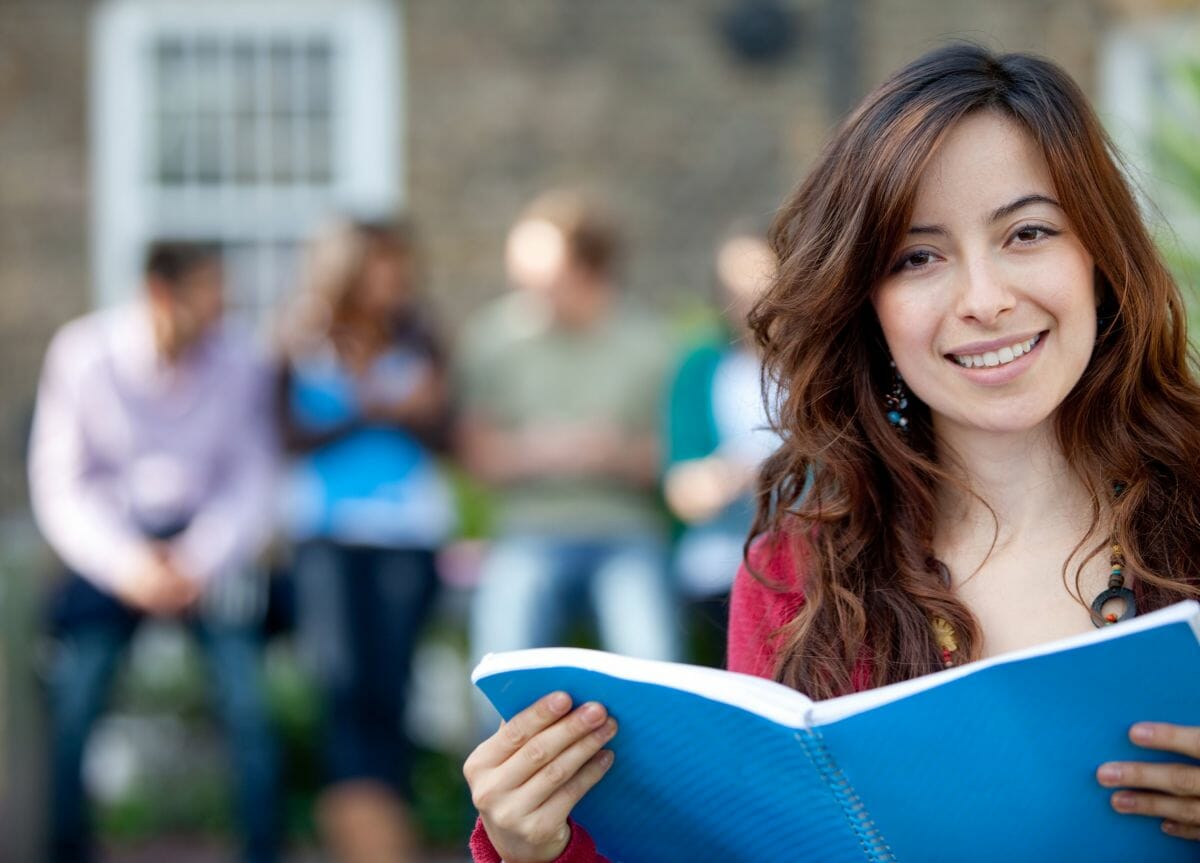 We offer regular Cambridge Advanced (CAE) Preparation Courses. Please call or write to us and we will send you all the dates. At the time of writing our next course starts Monday 19th October, with exams offered at the local centre on Saturday 12th December.
What is the Cambridge English Advanced level exam?
The exam tests your English level. If you pass, it means that your English advanced, C1 – C2 level on the CEFR (Common European Framework Reference).
It is accepted by over 6,000 institutions as proof of English ability. You can use it to apply to many universities in the English-speaking world and also to prove that your English is good enough for employment in many English-speaking companies.
Companies that have used Cambridge Advanced as an indicator of language proficiency include Nestle, Dell, Ernst and Young, Fedex, Sony and Alcatel-Lucent (UK).
What does the exam consist of?
The exam has four parts, a reading and use of English paper (1 ½ hours), a writing paper (1 ½ hrs), a listening paper (40 mins) and a speaking exam (15 mins). Each 'paper' tests one of the four main skills that you need to understand a different language.
The reading and use of English tests whether you can read and understand texts from newspapers, novels, non-fiction writing, journals and magazines.
In the writing paper you are tested on your ability to write different kinds of text, including an essay.
The listening paper tests whether you can follow and understand a range of spoken English.
The speaking paper shows whether or not you can communicate in real English, face-to-face; you might be with the examiner alone or with one or two other candidates.
The test takes a whole day, sometimes more as the speaking test is often held the next day.
What will I gain from taking a course in Cambridge Advanced at LanguageUK?
Our course is designed to refresh and deepen your understanding of grammar and give you a wider and more accurate range of vocabulary. You will practise reading, writing, listening and speaking at C1 level and above with a qualified teacher who has experience of taking students successfully through the exam. You will have the opportunity to take practice tests and to practise your timing under exam conditions, with feedback and tutorials to help you to improve.
Cambridge Advanced students need to understand grammar terminology at B2 level at the beginning of the course, so in the first week you will review the jargon that is used to talk about grammar.
You also need to have a very good vocabulary to pass Cambridge Advanced. During the first week we shall help you to improve your strategies for learning new words in a systematic and interesting way that helps you to to use them effectively.
You will read a variety of texts and gain an understanding of different writing conventions and styles. This will help you in the reading and 'use of English' exams. It will also assist your written English. During the course we will ask you to develop your ability to write in different styles, including 'essay' style.
Perhaps most importantly, by coming to LanguageUK for your course, you will be studying in an international environment where English is genuinely the language of communication. You will be with other well-motivated people, staying with an English host-family and speaking English in the friendly, close-knit community of our small school. Your spoken English and listening skills will really improve during time with host-families and other students, both at lunchtime and during evening and weekend activities.
Your course here will develop your English, and a certificate from Cambridge will be a proof of your English level. You will also have a great time and meet new friends. With summer coming on, it's a good time to spend in our seaside town – but bring a raincoat.
To test your English level, why not take our free level check test? Just send us an email and we will post back your results.