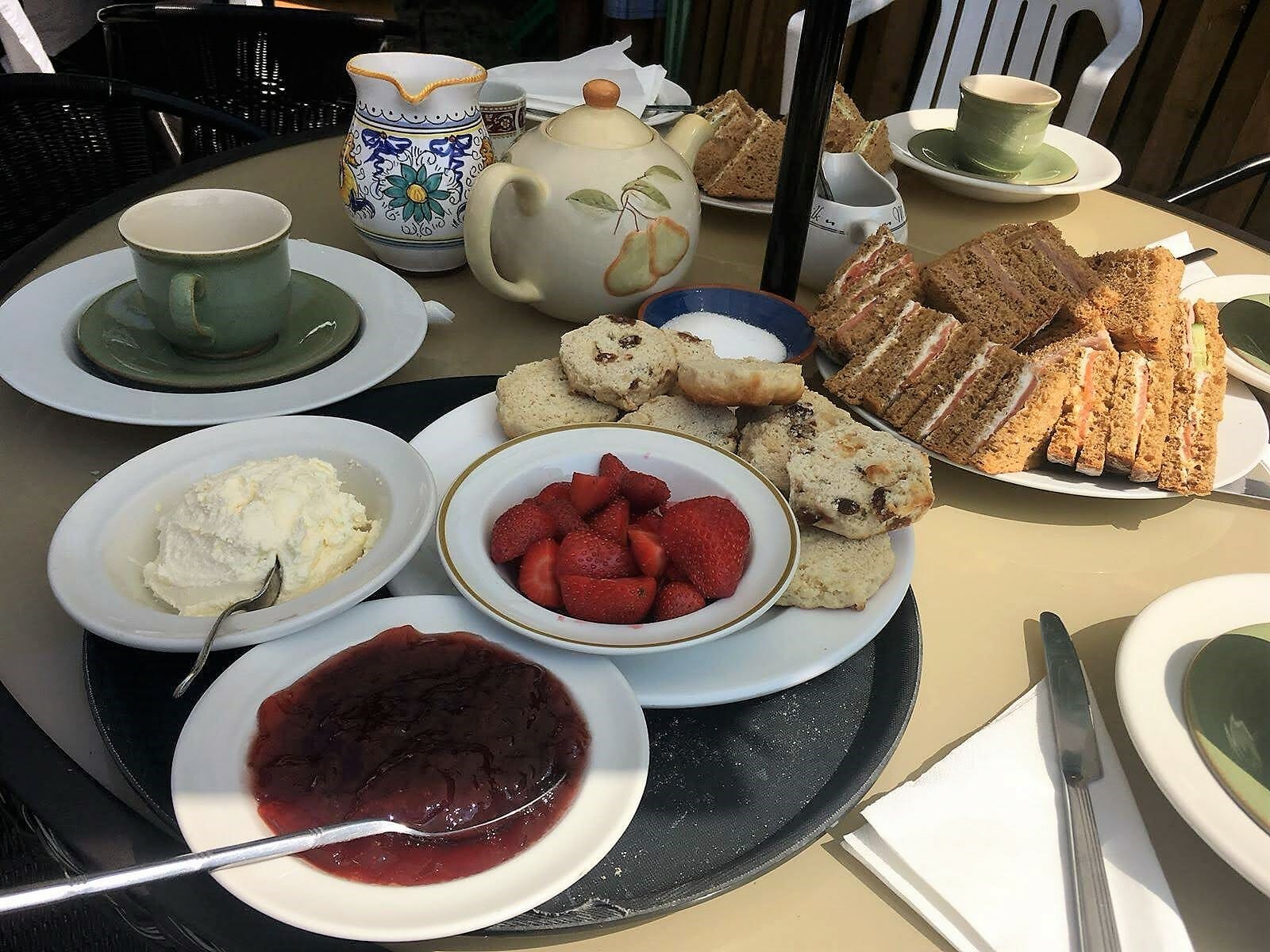 Delicious English Cream Tea
Probably the best cream tea so far at LanguageUK. Thank you Sue for making all the sandwiches and to Alejandro and Ines for preparing all the strawberries and cream.  Everybody helped out including Verena, Filippo and Fran. A team effort.
Food is am important way to bring people together and usually on  a Friday LanguageUK arranges a food related celebration for the students.  Eating together is a pleasant ritual that we all enjoy no matter what country we come from.  It is something we all have in common.
How do prepare and make a traditional English cream Tea
A traditional cream tea in the UK consists of the following ingredients:
A selection of delicately made sandwiches usually:
 Smoked salmon and cream cheese
 Ham
 Cheese and cucumber
2. Strawberry Jam
3. Fresh thick double cream
4. Fresh local strawberries
5. Scones (see recipe below)
5. A pot of strong English tea
6.  A selection of sweet cakes
A recipe for the perfect scones.
Ingredients:
Method
Heat the oven to 220C/425F/Gas 7. Lightly grease a baking sheet.

Mix together the flour and salt and rub in the butter.

Stir in the sugar and then the milk to get a soft dough.

Turn on to a floured work surface and knead very lightly. Pat out to a round 2cm/¾in thick. Use a 5cm/2in cutter to stamp out rounds and place on a baking sheet. Lightly knead together the rest of the dough and stamp out more scones to use it all up.

Brush the tops of the scones with the beaten egg. Bake for 12-15 minutes until well risen and golden.

Cool on a wire rack and serve with butter and good jam and maybe some thick cream.