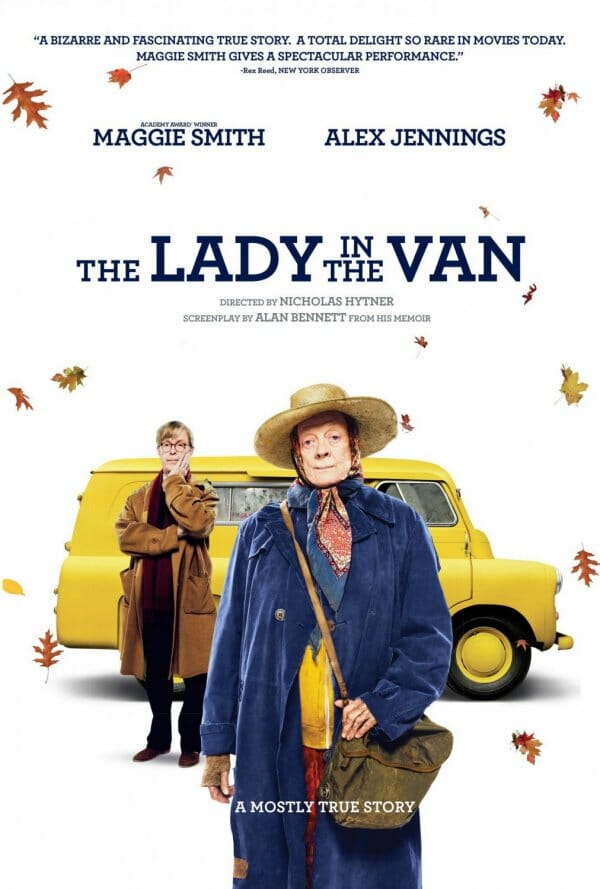 Celebrity in Broadstairs
It was in late November 2014 that celebrity last came to Broadstairs. On my way to school one morning I noticed that the high street had been closed off. It had also been cleared of cars, and a few old classic vehicles were parked on the street.
It quickly became apparent that a film was being shot. More than that, the great Maggie Smith was in town. I rushed up to the school, where everyone was milling around in that slightly reluctant way that students have before class-time.
"They're making a film in Broadstairs!" I shouted triumphantly.
Everyone glared at me indifferently. Somebody sniffed and a few people shuffled.
I tried again:
"Maggie Smith's in town!"
They all looked at me as if I was stupid.
"Who?" someone said, unimpressed.
I had a stroke of genius;
"Professor McGonagall from Harry Potter!"
There was a stampede to the front door and down the street, knocking me into the toilet.
Now you can see the completed film. It is called The Lady in the Van, and is a 'mostly' true story about a homeless woman who parked her van in a man's London drive for three months and stayed for 15 years.
The man happened to be one of Britain's most eminent living playwrights. His name is Alan Bennett, and he finally wrote a play about 'the Lady in the Van' – although he tried very hard not to. Now he has written the screenplay for the film, which is very funny, sharply observed and also a poignant meditation on life and old age.
Miss Shepherd – the Lady in the Van – had a brother in Broadstairs, and she sometimes used to go and see him. If you see the film you'll enjoy seeing the town.
What's curious, though, is that the film is set in the 1960s and 1970s, but they did not have to change Broadstairs at all. It still looks the same as it did then.
This link to the Daily Mail website has more about the story and better pictures of the film crew in action in Broadstairs.DAILY MAIL LINK
Main Image : Image copyright (©) Sony Pictures Classics or related entities. Used for publicity and promotional purposes.