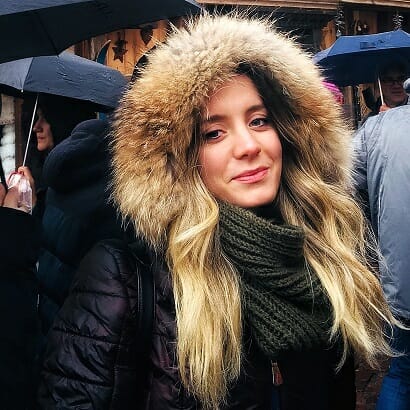 IELTS in the time of the coronavirus: Damla's story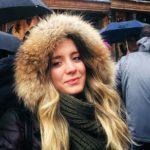 An interview with student Damla Seymenoglu. Damla will be taking the IELTS in July and – hopefully – starting her Master's course in the UK in the autumn. She started her IELTS course with LanguageUK in Canterbury but had to return home at the start of lock down in the UK.  She is now taking an online IELTS course with a small group of students.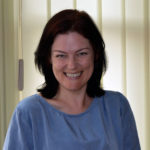 Amanda has been teaching English for many years now and she has taught IELTS to 100s of students  at LanguageUK. This year she has managed to successfully transfer her excellent teaching skills from face to face in the classroom to online.During the lock down period Amanda has been teaching  an online IELTS class for a small group of students. Last week she interviewed Damla about the IELTS exam.
A: Why do students take the IELTS exam?
D: Personally, I need it to enter a postgraduate programme. Students all over the world now need to show their level of English, how good their English is – there is a global need to share a common language and communicate well with others. In the past, there was no need for this, but now in my country people need to be open-minded towards other cultures. University is a unique opportunity to meet people from other countries as well as to study. We all need to improve ourselves – I need to improve myself by studying.
A: How do you think IELTS will help you achieve your goals?
D: The IELTS exam pushes us. It's not just conversation or general English. You have to learn about a lot of topics. Some of them are hard! Timing is important on the exam. I have to be quick when I'm reading and writing, think quickly when I'm speaking. On my Master's course I'll have to do lots of reading and writing, listening and speaking – after the IELTS, I'll be better prepared.
A: How do you feel about the exam – is it a threat, or an opportunity?
D: In the exam, I'm afraid of timing issues. For everything else, I have faith in myself. I believe I can do it.Is it especially hard to make plans for the future and prepare for the exam right now?
I started my IELTS course in the UK with face-to-face lessons, but had to go back to my country and move my lessons online due to the situation with the coronavirus. I want to take the exam here in my country in July. I think it will be possible to do the computer-based test.There is another difficulty, which is that universities may open only online this autumn. It's not ideal, but I don't want to wait another year to start my course – I'm in my mid-twenties, I feel that I have to do this now. At the moment, I want to focus just on learning, not the current problems.
A: You sound very positive.
D: I have to be positive! Sometimes I feel desperate, then I remind myself that everybody's going through the same things.
A: Which parts of the exam do you think are the best and worst for you, and why?
D: The best for me are Reading and Listening. The exam guides you along, you just follow the questions and answer them. The questions are in order, the test is organised, you find your answers and write them down. If you miss something, you go to the next thing. You just have to go quickly.But with Writing and Speaking, you have to guide yourself. I can get stuck – what should I write, what should I say? I have difficulty extending my ideas. So these two parts of the test are not my favourites.
A: Have you had a positive or negative experience with studying online?
D: Both face-to-face classes and online classes have their advantages and disadvantages, but, in my opinion, students shouldn't be afraid of online. There is just as much content and information online. The teachers are the same, the students behave the same. I've been lucky to be in a small group for my online lessons and this makes a big difference because you have time to talk and the teacher has time for you.
A: "I wish the very best of luck to students everywhere who are studying for the IELTS exam this year. What a time to be studying! I hope everything turns out well and that you achieve your goals."
What is IELTS? It's an English language proficiency test. Students usually have to take it to enter universities in English-speaking countries, if English is not their first language. Astonishingly, about three million IELTS tests are now taken every year around the world, and many students do a preparation course to help them get the score they need.
How can I pass the IELTS?
Learn more