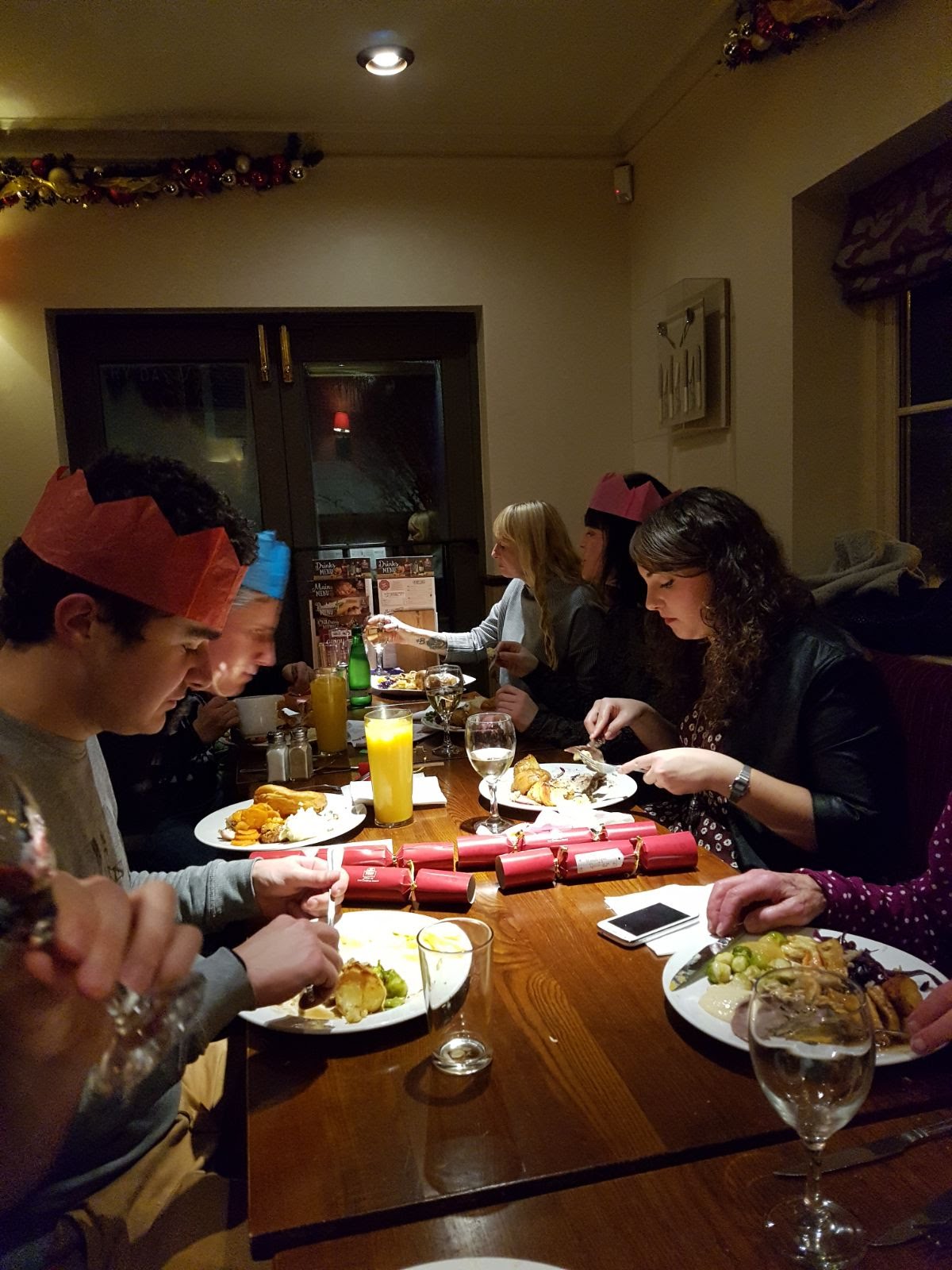 Last night we had our LanguageUK Christmas dinner. We were all very festive, wearing the Christmas hats from our crackers and introducing the students to the excitement of a cracker joke. 
A classic joke: Who says 'oh, oh, oh?'  
Answer: Santa walking backwards.
Funny? 
As one student pointed out, this was a good example of a bad joke.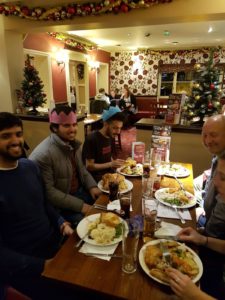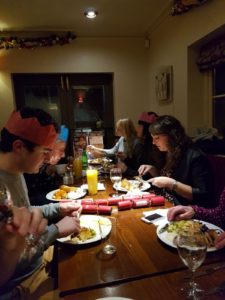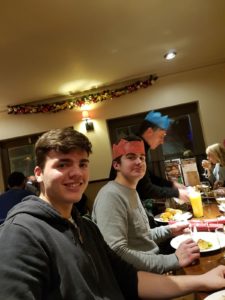 The Christmas dinner was a carvery, which means a roast dinner where you serve yourself. Generally at a carvery the British tradition is to pile your plate very high with all the delicious foods- including four kinds of meat, stuffing, yorkshire pudding, carrots, peas, roast parsnip… you name it! If you haven't had a yorkshire pudding before then you really must try one (a light, puffy, savoury baked pudding made from a batter of flour, eggs and milk). And of course everything must be finally covered in GRAVY! (a savoury sauce made from the meat juices that are left in the pan after roasting). 
Yum.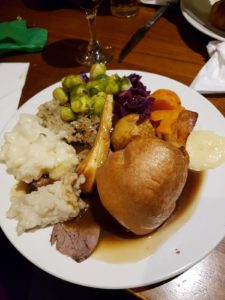 We had a lot of fun and all felt very 'Christmassy.' At the end of the meal everyone was completely 'stuffed'- a word which means full of food and ready for a good sleep. 
Next week is the last before we have a break for Christmas. Some of our students are returning in the new year and we will also be welcoming some new students in January.  Want to join them? Get in touch now at info@languageuk.com